CONSERVATIVES FOR RESPONSIBLE STEWARDSHIP
 Board of Directors & Staff Leadership
Martha Marks, New Mexico (Chair)
Martha co-founded CRS and its affiliated organizations in the 1990s. Around the same time, she also helped form the Lake County Conservation Alliance. She was president of the national Republicans for Environmental Protection (REP) from 1996 through 2008. While living in Lake County, Illinois, she served for 10 years as an elected Republican commissioner on both the County Board and the Forest Preserve District Board, where she championed the preservation and restoration of wildlife habitat and open space. Martha earned her Ph.D. in Spanish literature and linguistics from Northwestern University and subsequently taught at Northwestern and at Kalamazoo College.
Steve Bonowski, Colorado
Steve, a long time member of CRS and its affiliated organizations, is retired from a career in state government. He is an active leader in our Colorado Chapter and has occupied similar positions with the Colorado Mountain Club. He serves on the board of the Colorado Mountain Club Foundation. Steve is an experienced mountain climber who has summited many of the world's highest mountains and is passionate about public land protection. He has extensive nonprofit and political experience. He holds a B.S. in Political Science from St. Joseph's College (IN), and an M.A. in Political Science from Butler University.
Sam Booher, Georgia
Sam was a founding board member for one of CRS's predecessor organizations and for years served as its Georgia coordinator. He holds a B.A. from The Citadel in Charleston, South Carolina, and an M.A. from Boston University. He also graduated from Army Command and General Staff College. He is a decorated Vietnam veteran who retired from the Army as a Lt. Colonel. Since then, Sam has been a leader in the Georgia conservation community, frequently bringing environmental concerns to state and local politics. He's a certified Georgia Master Naturalist and an was an instructor with the Georgia Natural Resources' Adopt-A-Stream Program.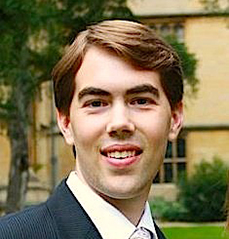 Dr. Mark R. Royce, Virginia
Dr. Mark R. Royce is Assistant Professor of Political Science at NVCC-Annandale. A former staffer for the McCain-Palin campaign and founder of the Alexander Hamilton Society, he has written for The European Legacy, International and Comparative Law Quarterly, Providence: A Journal of Christianity and American Foreign Policy, and has lectured in America and Britain. Mark also holds an M.A. in International Relations from American University and a B.A. in European Studies from Vanderbilt. His conservation interests include new urbanism, humane production, and public gardening.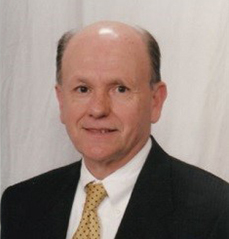 Chester Sansbury, South Carolina
Chester was one of three original incorporators of CRS back in 1999. He earned his BS in Biology and Chemistry and his MS in Biology, with an emphasis on Marine Biology, from the University of South Carolina. An Air Force veteran, he is retired from a 26-year career with the South Carolina Department of Health and Environmental Control, where he held an executive position in the department's water quality and pollution control division. Chester has served on numerous boards and commissions and is active in both the conservation community and the Republican Party of South Carolina.
David Jenkins, President
David has worked for CRS, or its predecessor organization Republicans for Environmental Protection (REP), since 2005. For much of that time he served as Vice President for Government & Political Affairs for REP. He has been instrumental in numerous organizational and legislative accomplishments. David has written and spoken extensively about many of today's most pressing environmental issues, conservatism, our nation's conservation heritage and American politics.  His writing has appeared in dozens of newspapers and other publications. Prior to CRS and REP, David was the American Canoe Association's Director of Conservation and Public Policy for 10 years, and before that was on the legislative staff for Senator Pete Domenici (R-NM). He holds a B.A. in Political Science from Furman University.