Conservatives for Responsible Stewardship (CRS) is a national nonprofit grassroots organization founded on the premise that environmental stewardship and natural resource conservation are inherently conservative, and that true conservatives endeavor to be good stewards of the natural systems and resources that sustain life on earth.
Safeguarding our air and water, our public lands, our wetlands and wildlife is, as Ronald Reagan accurately pointed out, "our great moral responsibility." When conservatives fail to engage and take this obligation seriously, the solutions proposed come entirely from the left.
America's most enduring environmental protections have been shaped by conservative ideas. That same kind of stewardship is needed today. Help us put the CONSERVE back in conservatism!
Get Your Representative Engaged on Climate Change
Ask them to Co-Sponsor Bi-Partisan Climate Bill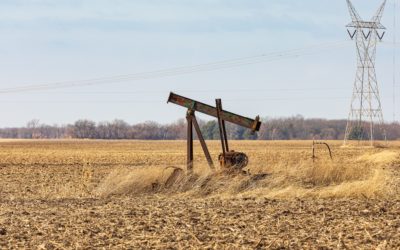 Prior to drilling on public land, oil and gas companies must agree to completely clean up, plug, and fully restore drilling sites once they finish with them. Essentially, they must promise to clean up their mess as a condition of the drilling privilege. Unfortunately...
read more
Protect America's Natural & Cultural Heritage
Urge Congress to oppose efforts to undermine America's public lands