Conservatives for Responsible Stewardship (CRS) is pleased to announce the addition of Mark Richardson to its Senior Fellows program.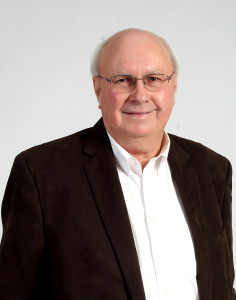 Mark, whose professional life has provided him with diverse connections to the energy industry, brings to CRS a wealth of expertise in energy-related tax policy, financing and royalties. For much of his life he managed a dual career, both as an engineer in operations for Burlington Northern Santa Fe Railway, and as a farmer.
An oil and gas royalty owner, Mark has direct experience with the traditional energy and related policies, but he has also become a strong advocate of wind energy and other energy resources that support the farm economy in Kansas. He held the position of Plains States Coordinator for the Red State Renewable Alliance, and has been a member of both the Reno County (KS) Wind Energy Task Force and the Heartland Alliance for Regional Transmission. Mark has authored numerous articles and op-eds about energy policy, and has lobbied the Kansas Legislature and the state's congressional delegation in support of policies that do not unfairly discriminate against renewable energy sources.
He has a Masters degree of Business Administration with an emphasis on economics of regulated industries from Wichita State University and a Bachelor of Science degree in education from Pittsburg State University.
Living in Hutchinson, Kansas, Mark is a lifelong Republican and an active member of the community. He has served as a board member for the Hutchinson (KS) Historic Fox Theatre, Reno County (KS) Kansas Farm Bureau, El Cap Credit Union, Reno County (KS) Planning and Zoning Commission, Envista Credit Union Advisory Board, and the Hutchinson (KS) Community Foundation.
Mark and his wife Susan travel extensively, including regular visits to their two grown children and their grandchildren.
Mark can be reached at: mrichardson@conservativestewards.org